Delphic Maxims – Lessons for the Solar Seeker
An ancient visitor to the holy sanctuary of Apollon at Delphoi was greeted by the 147 Delphic Maxims. These lessons were given to men by Apollon, who spoke through his oracle, the Pythia.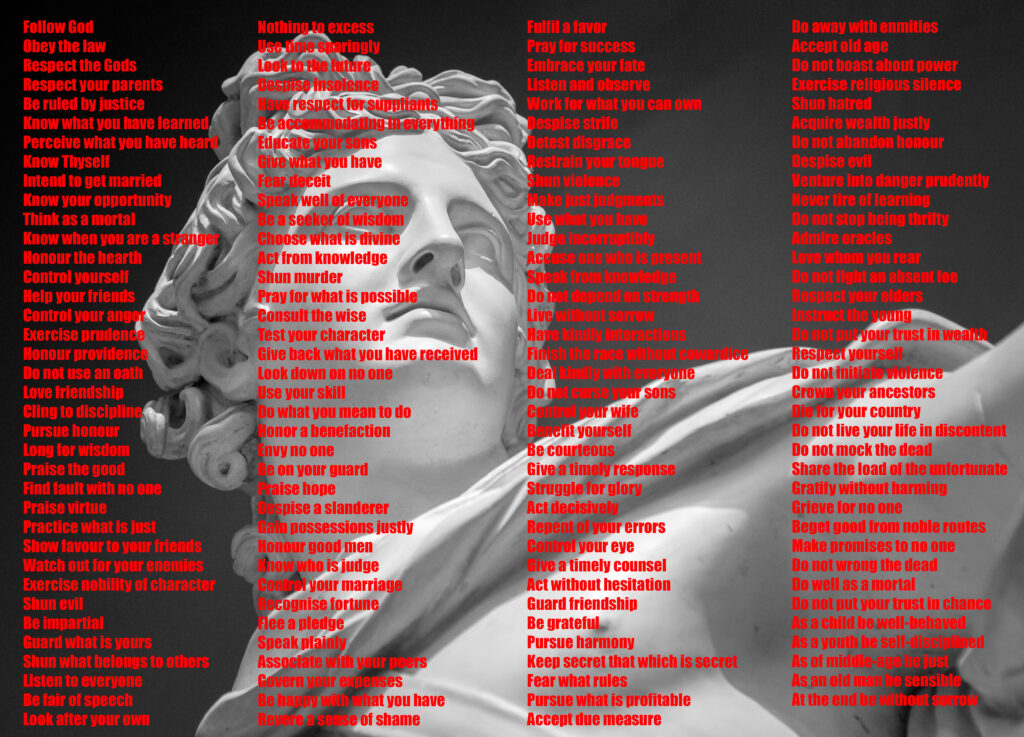 Oracle
Seated on a tripod above a fissure in the ground, the female Pythia entered into a trance and spoke in riddles that were interpreted by the priests of Delphoi. Men came from across the Greek world to ask the Oracle questions in the hope that they could make the correct decision. The answers, given by the Phythia, were the words of Apollon, whose mantic messages were the will of Zeus. In the Homeric Hymn to Apollon, this role is expressed by the god himself: "I will declare to mankind great Zeus' infallible purpose. The Delphic Maxims, therefore, were lessons from the Lord of Olympos himself, transmitted to mortal men so that they could bring order to the chaos of existence.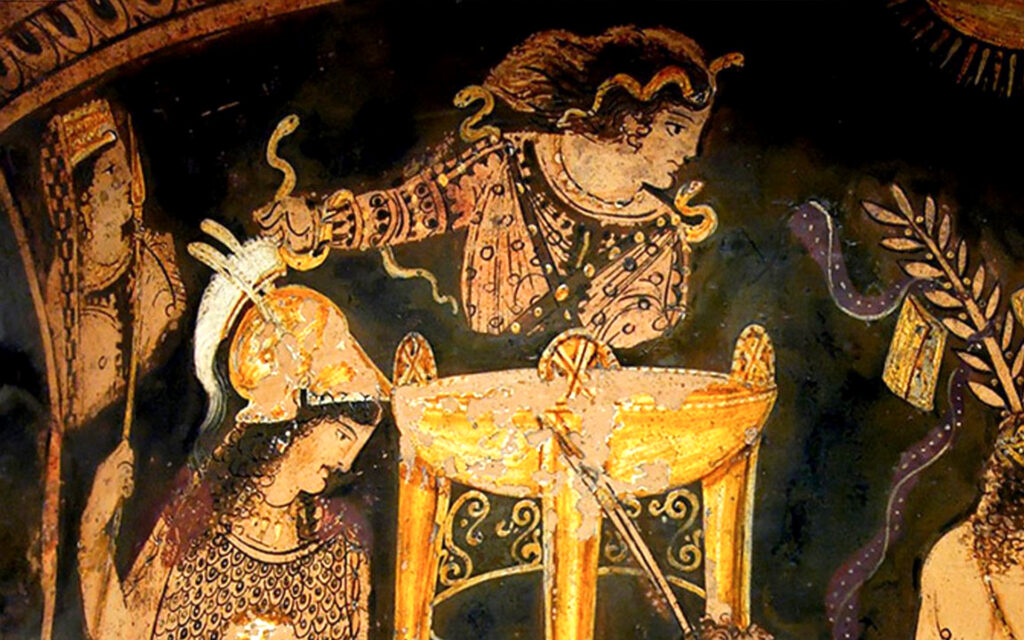 Solar Path
In my book, Undying Glory, I advance the Apollonian Solar Path as a way for men to become exceptional versions of themselves. It is a path that leads to ascension and to the rebirth of the Golden Age. These Delphic Maxims contain lessons that hold the budding Solar Hero in good stead. Cling to discipline, pursue honour, test your character and act from knowledge – these timeless aphorisms are powerful prompts for those seeking to rise higher and cut ties with a life of Dionysian abandon.
Know Thyself
Of the 147 Delphic Maxims preserved through the Cult of Apollon, one was upheld above all others: Σαυτὸν ἴσθι (or γνῶθι σεαυτόν) – Know Thyself. This maxim can be interpreted in several ways, but in essence, it means to "know thy measure." To inquire deeply into your own nature and plumb the depths of your very being is not a task undertaken lightly. Self exploration has been pursued by many over time, notably in the Indo-European tradition by Gautama Siddhartha – the Buddha. Simply to know your true self is one part of the equation. You must also be true to yourself. No matter what the external pressure, you must be yourself. You may be able to trick others, but you can never fool yourself.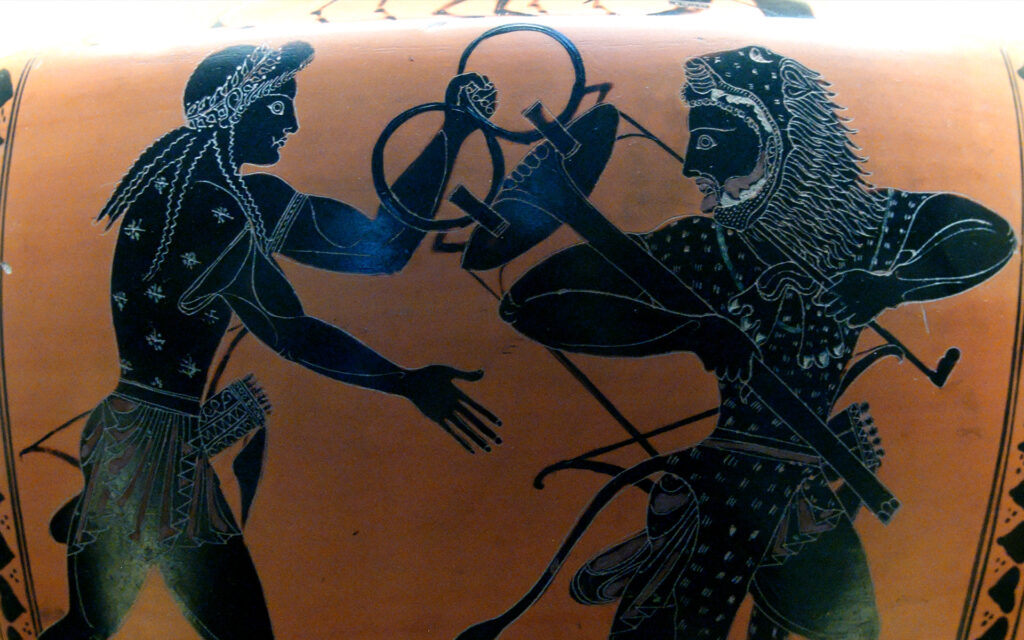 This is not a license to engage in all sorts of morally questionable behaviour in the name of being oneself. While knowing your measure and being true to yourself, you still need to "struggle for glory" – another of the Delphic Maxims. To place this most important maxim in the context of the Solar Path: know thyself, know who you are now, know your potential and reach for it.
The Greeks had a follow up to "know thyself" – "know that thou art man." This gives us a warning from the gods not to try and become more than man. In Undying Glory, I say that the gods do not want us to ascend, that we need to work against them while honouring them. A story that embodies this struggle is Herakles stealing the Delphic Tripod and vying with Apollon for it. When looked at from this perspective, we can see "know thyself" as a veiled threat. A threat that we must take seriously, but at the same time see as a challenge to overcome. Know you are man, but know that you can also ascend higher than the gods, but that they do not want you to do so.