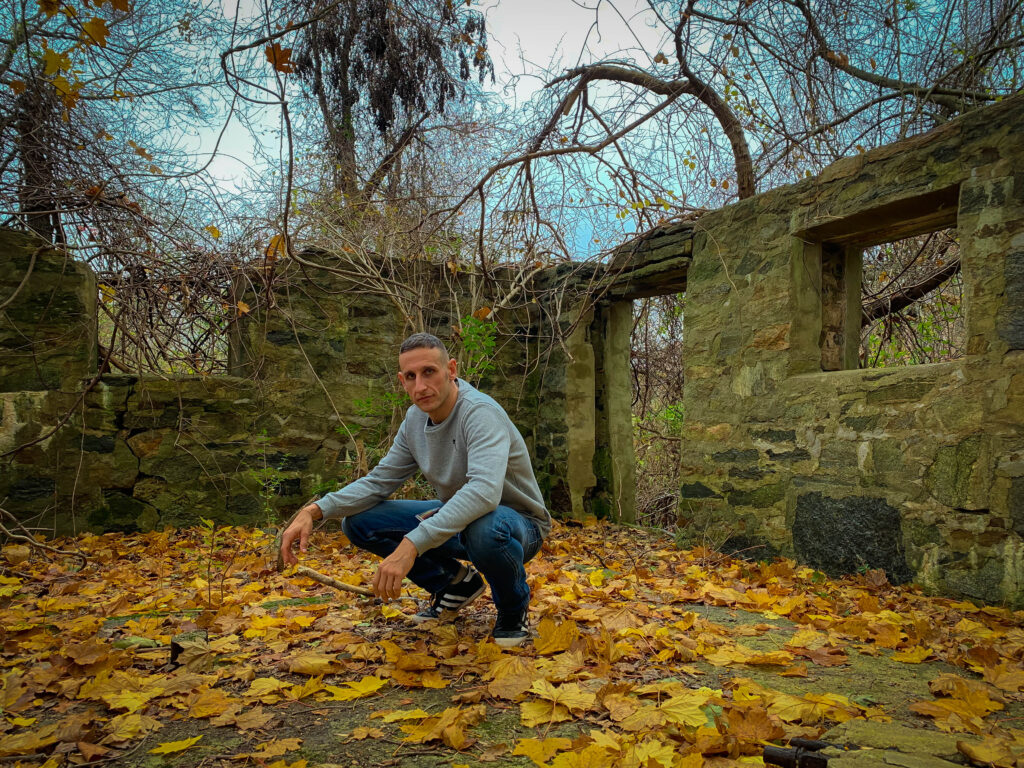 Tom Billinge is an author, explorer, pugilist and seeker.
Tom has felt dissatisfaction with the modern world for a long time. Despite living a very fulfilling and well-travelled life, he has always felt a longing for something deeper. He has long known that our ancestors were better connected with life and the cosmos.
As a child, Tom was drawn to archaeology, which he eventually pursued as his undergraduate degree in the late 1990s. Archaeology as a subject of study didn't have the answers he was looking for.
He then travelled extensively, living in Asia for several years and diving deeply into the martial and spiritual life there. While this gave Tom a rich insight into the ancient and beautiful cultures of Asia, it didn't have exactly what he was looking for either.
Tom Billinge returned to his roots to see what he could find.
Tom is English by birth and grew up in the medieval university town of Cambridge where his father was an academic. Tom's mother was Greek-Cypriot, so growing up, he had a fascination with the ancient mythology of Greece. Upon his return to the West, the mystery of Greek mythology drew Tom back in and he began to study it intensely. It soon became apparent that there were underlying messages in the tales.
In March 2020, his third year of living in the USA, the country locked down. Tom lost both his writing and his Muay Thai teaching job. Aside from bareknuckle boxing and WarYoga, he needed to find something to work on.
What began as a short series of essays on Herakles, soon grew in scope. Tom realised that a book was emerging. Despite getting his writing and teaching jobs back, Tom continued to focus on the book, which finally took shape.
Undying Glory, the first book by Tom Billinge, explores the Solar Path, a common thread running throughout the Greek hero mythos. He highlights the Solar Hero archetype, advancing it as an ideal for modern men.
Tom's second book, WarYoga, is an exploration of the ancient strength and conditioning of Indian wrestling and the tantric principles rooted in the Vedas. In it, he recreates an Indo-European system of physical alchemy.
Tom is currently working on his third book which returns to the Ancient Greek world and, like his other books, will be released in 2022 by his publisher Sanctus Europa.